A private label (also known as a trademark or own brand) markets (branded)products under a different name and in a different form and design.
Why a private label?
Why not simply sell already established branded products? There are many reasons for this. Let us take a look at the trade companies that sell the product as their own brand. By developing an own brand, the company has an abundance of new possibilities. Whether a single product or an entire range of products, an own brand quickly leads to a high recognition factor and strengthens customer loyalty. Because the product is only launched via own channels. This protects against unwanted competition, but also allows free pricing.
Why not develop an own product?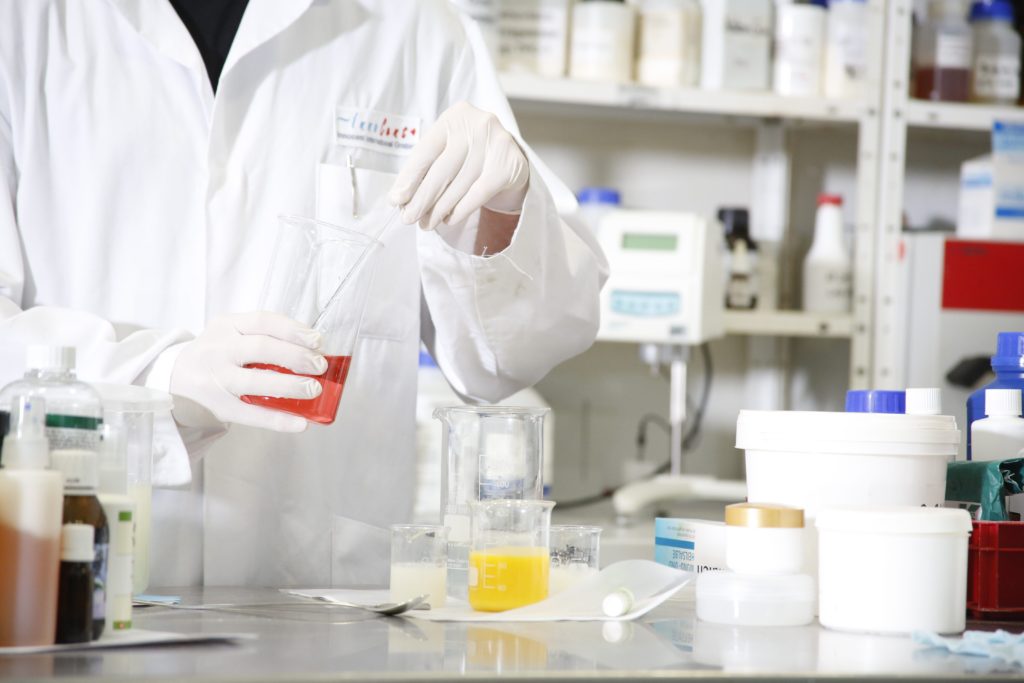 One could of course ask oneself: Why not simply develop an own product? There is probably enough experience with the machines and the effect of various cleaning agents. However, a top-grade and competitive product always involves immense research activity. A further aspect is the search for competent partners and suppliers. This costs a great deal of time and may possibly mean learning the hard way.
The myriad of regulations on market launching should also not be underestimated. These have to be known and observed, as well as many other safety provisions. With a private label you benefit from existing structures and long-standing market experience right from the very beginning. Many open issues have already been clarified and new research findings and improved formulas are directly passed on to the private brand consumers.
Advantages for all involved
Private label products also offer several benefits for customers and end consumers. Not only do they receive the automatic systems and machines from their manufacturers/sales departments, but also the appropriate cleaning and conditioning products – from one source. can therefore be certain that they have chosen the right products, which are optimally coordinated to the respective devices and achieve the best possible result.
Because the following applies here, too:
"Optimal coffee quality, top-grade machines and thorough cleaning and hygiene – only this combination ensures perfect coffee enjoyment.""
Of course, working with private labels also entails advantages for the producer. The cooperation and exchange of technical ideas not only increase the joint know-how, the products also grow with each posed challenge. Trends can be identified at an early stage and solutions for upcoming requirements can be found in advanced.
So an own brand can be a lucrative solution for both sides, a real win-win situation.
What we offer
Quality
GMP-compliant (Good Manufacturing Practice) according to IHK
IFS-Certification (Internation Featured Standarts)
HACCP certification (food safety)
All our products are manufactured exclusively in Germany
Sustainability
Production is powered exclusively by renewable energy, saving 21 tonnes of CO2 annually.
Furthermore, a large part of our packaging used consists of recycled material such as rPet bottles, recycled cardboard GD, FSC-certified folding boxes, etc.
Vielfalt
We not only offer private label in the care and cleaning area of the coffee machine, but also have the necessary know-how in the kitchen and sanitary area.
| Coffee machines | Kitchen | Sanitary |
| --- | --- | --- |
| Premium descaler (liquid, organic, tabs, granules) | Quick descaler | Urine scale remover |
| Coffee fat solvent (liquid, tablets, powder) | Oil & Grease Remover | WC cistern cleaner |
| Milk system cleaner | Power cleaner | Limescale remover |
| Grinder cleaner | Stainless steel cleaner | Joint cleaner |
| | Rinse aid | Disinfectant |
| | Dishwasher cleaner | Washing machine cleaner |
| | Rinse aid | Floor cleaner |