Our products offer numerous premium features that distinguish them from other products. If one of these icons is found on a product page, then the product has this feature.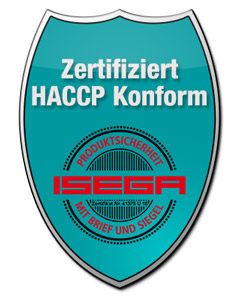 Certified HACCP conformity
The ISEGA-certified product can be safely used as part of an HACCP system for the cleaning or descaling removal of machine components in the food manufacturing industry.
It complies with the provisions of the Lebensmittel-, Bedarfsgegenstände- und Futtermittelgesetzbuch LFGB (German Food and Feed Code)
Devices cleaned in this manner comply with the EU Ordinance pertaining to materials and objects coming into contact with foodstuffs.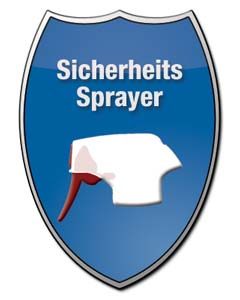 Safety sprayer
We use only spray heads with child safety closures for our spray bottles. The spray head has a so-called "Double Action" mechanism. This means that it is impossible for a child to easily press the trigger of the bottles.
There is a catch behind the trigger that needs to be squeezed and pulled down. after which the trigger of the sprayer can be easily pressed.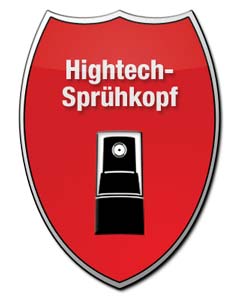 High-tech atomiser head
The top-grade high-tech atomiser head ensures optimal and, above all, economical application of the cleaning and sealing solution on the surface to be treated.
This spray head thus not only helps application over large surfaces, but also saves money, since the solution is optimally distributed.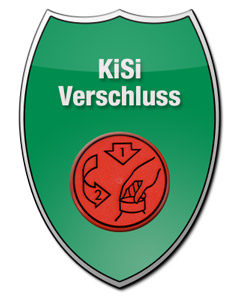 Child-proof safety closure
We use special closures so that children cannot come into contact with the contents or our cleaners. The safety cap can only be opened by pressing and twisting at the same time. Children are not able to independently open this closure.
The press-and-twist cap is an excellent compromise between child safety and adult suitability.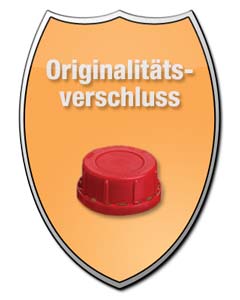 Tamper-proof closure
All of our canisters have this closure. On the one hand it ensures that the contents cannot escape through the built-in seal. On the other hand it guarantees that you receive an original product that has not been tampered with. The tamper-proof ring is destroyed upon first opening and cannot be put back into place.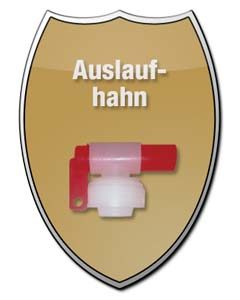 Discharge tap
Workshops often work with canisters. In order to make dosing from the 10l canister easier, we offer an optional outlet tap, which is simply screwed on in place of the tamper-proof closure. No cumbersome screwing on and off, just turn the tap.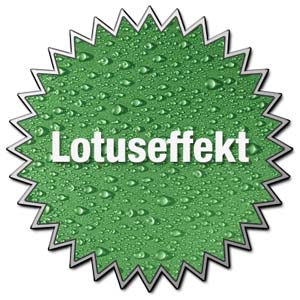 Lotus effect
We have equipped some of our products with special additives to achieve a lotus effect. As in nature, it is extremely difficult for dirt, grease and other fluids to cling to such surfaces This enables water to simply run off, and no finger marks remain after touching.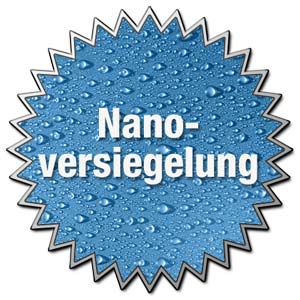 Nano sealing
Nano technology takes it another step further; finest pores are closed by the Nano particles, thus preventing any points of attack. This leads to an even stronger lotus effect on the one hand, and on the other it can be used to close or even repair surface damage as with Nano Disc, for example. In the case of the Car Windscreen Set, the Nano technology leads to an intensive and long-lasting beading effect.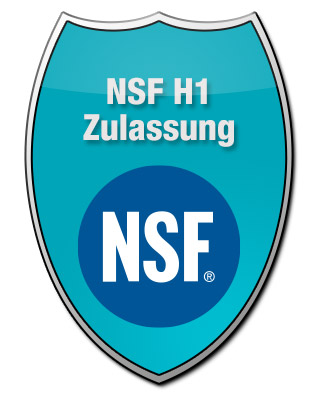 NSF H1 approval
The NSF H1 approval, issued by the "National Sanitation Foundation", confirms that
the product in question is foodsafe and can be used for cleaning and lubricating areas coming into contact with food processing

An NSF approval is also an important part of a Hazard Analysis and Critical Control Points concept (HACCP concept). The application of the HACCP concept is binding for all companies in the EU that produce, process and sell foods.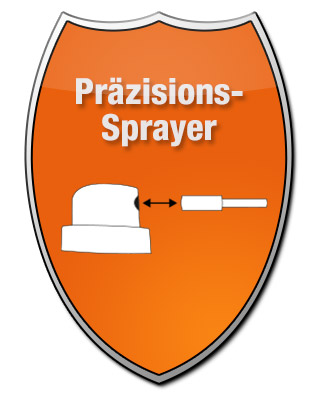 Precision sprayer
The precision sprayer ensures optimal and, above all, economical application of the lubricant and cleaning agent on the surface to be treated. This particularly facilitates handling in areas that are difficult to reach.
This sprayer therefore not only helps precise application, but also ensures that not too much agent is used, so the product is even more economical.